Fellowship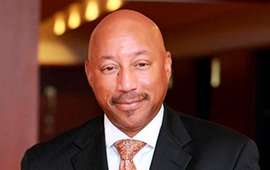 Larry L. Deskins Fellowship
Lewis Rice has long demonstrated a commitment to diversity, equity, and inclusion. When the late Larry L. Deskins was promoted to partner at Lewis Rice in the 1980s, Lewis Rice became the first major law firm in St. Louis to promote an African-American lawyer to partner. Lewis Rice recognizes that its commitment to diversity, equity, and inclusion is not only the right thing to do—it continues to be essential to the long-term success and growth of our Firm.
In honor of Larry L. Deskins, the Firm provides a fellowship opportunity for a law student to gain hands-on experience and mentoring, working alongside some of the best attorneys in the country. As a Deskins Fellow, the selected candidate will:
Participate in all aspects of Lewis Rice's traditional summer associate program, including compensation at the standard summer associate salary;
Receive a $7,500 scholarship to be credited towards expenses and tuition;
Receive one-on-one mentoring by a Lewis Rice partner throughout the fellowship program;
Be invited to participate in the Leadership Council on Legal Diversity's 1L Scholars Summit, if eligible.
The selected Deskins Fellow will be eligible to earn an offer to return to Lewis Rice for a second summer and/or to begin their career as an attorney at Lewis Rice.
Application Process
To apply for the Deskins Fellowship, students should submit a summer associate application through the normal course of the on-campus interview process. Candidates interested in the Deskins Fellowship are encouraged to note such interest in their cover letter. An optional personal statement explaining your background, experiences, commitment to diversity, equity, and inclusion and interests and goals in joining Lewis Rice may be submitted with your application materials. Note that applications will also be accepted through our online portal if the applicant attends a law school where Lewis Rice does not conduct on-campus interviews. To apply via the online portal, please submit a cover letter, resume, law school transcripts, writing sample, and an optional personal statement.
Eligibility
To be eligible to become a Deskins Fellow, an applicant must meet each of the following requirements:
Must be enrolled as a student in good standing at an ABA-accredited law school;
The Firm considers many factors in selecting a Deskins Fellow, including, but not limited to, a candidate's background, experiences, and commitment to diversity, equity, and inclusion; and
Must be a U.S. citizen or legal permanent resident, or otherwise be able to work in the U.S. without limit as to duration or the need for immigration sponsorship.
Larry L. Deskins established a legacy Lewis Rice is proud to honor by continuing its commitment to diversity, equity, and inclusion, including investing in the development and promotion of law students with disadvantaged and diverse backgrounds. Please reach out to Jerina D. Phillips at [email protected] if you have any questions about the program.
Fellowship Subcommittee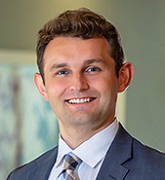 Michael T. Crawford
Subcommittee Member
Sarah E. Mullen
Subcommittee Member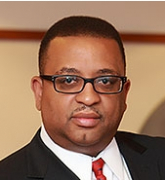 Ronald A. Norwood
Subcommittee Member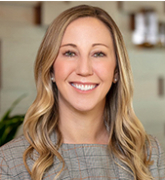 Andrea M. Patton
Subcommittee Member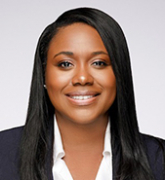 Jerina D. Phillips
Subcommittee Member