Key Facts about Lewis Rice
Leading Regional Law Firm
With more than 150 lawyers practicing in all of the major legal practice areas, Lewis Rice is a leading regional law firm in the Midwest, serving clients coast-to-coast.
A Century of Service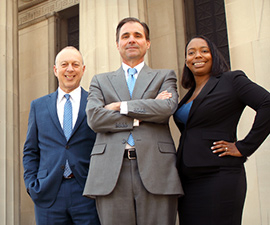 Founded in 1909, Lewis Rice is proud to have served its communities for more than a century. We enjoy a strong historical foundation and a reputation for excellence, as well as the size and resources to serve the demanding and dynamic legal needs of today's business community.
Diversity Is Our Strength
Our attorneys come from diverse educational, social, economic, and cultural backgrounds. Our lawyers are graduates of more than 30 law schools and more than 70 colleges and universities. We believe that this diversity is one of our core strengths, bringing a broad variety of perspectives and approaches to our clients' diverse and dynamic legal needs.
Breadth of Practice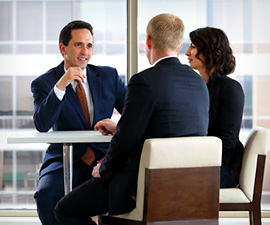 Our fiscal success is not dependent upon any individual client or industry concentration. We serve as counsel to a broad range of local, regional, and national businesses as well as individuals. Our clients include financial institutions, manufacturers, wholesalers and retailers, real estate developers, insurance companies, health care providers, publishers and broadcasters, municipalities, and service and professional firms, among others. We maintain a complementary set of practice groups to serve the diverse needs of our clients.
Commitment to Our Community
Service to civic and charitable organizations is part of our culture, because here at Lewis Rice, we understand that real, lasting success comes when you invest in your community. We treasure our Missouri roots and consider it our responsibility to be active members of our communities. Our lawyers serve on numerous boards of nonprofit organizations in St. Louis and Kansas City, and our Firm gives generously to local charities such as the United Way.