Lewis Rice Attorneys Win Significant Title IX Case for Saint Louis University in U.S. Court of Appeals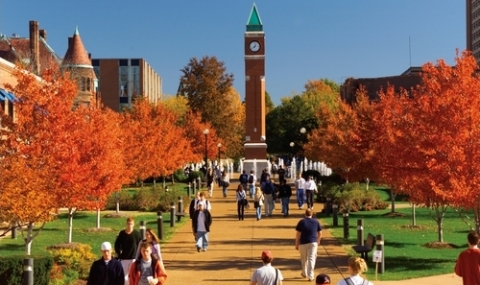 A panel of the U.S. Court of Appeals for the Eighth Circuit ruled unanimously in favor of Lewis Rice client, Saint Louis University, in an action involving Title IX and several other Missouri common law tort and statutory claims. Lewis Rice attorneys Neal F. Perryman and Sarah E. Mullen successfully represented the University, both in the trial court and on appeal. Neal argued the matter before the U.S. Court of Appeals.
The plaintiff sued the University, attempting to hold it responsible for damages resulting from an alleged off-campus sexual assault, as well as an alleged back injury which the plaintiff claimed she suffered as the result of her participation in intercollegiate athletics. After lengthy trial court litigation, District Judge Henry E. Autrey granted summary judgment to the University on all claims, holding, among other things, that the University's conduct toward the plaintiff was not "clearly unreasonable" as a matter of law, and that the plaintiff's other statutory and other common law claims failed.
On appeal, the judgment was affirmed in all respects, holding that the University's conduct was not shown "to exhibit deliberate indifference" and that the University could not be held liable under Title IX or any other attempted tort or statutory theory.