Big City Practice, Small Town Living
Sarah balances her burgeoning litigation practice with a small town lifestyle. She and her family reside on 12 acres near New Melle, Missouri. Sarah treasures the peace and tranquility of her rural lifestyle, and she sees value in teaching her children the inherent lessons of the great outdoors. Sarah and her family frequently hike and hunt. They also share their property with a variety of animals, including three goats. She and her husband also enjoy their proximity to the emerging Missouri Wine Country.
Sarah is engaged in the community where she resides. She is a member of Immaculate Heart of Mary parish in New Melle. She volunteers at parish events like the bi-annual Sausage Dinner. She also is a member of the Defiance Merchants' Association, where she works with local winemakers, bed-and-breakfast proprietors, and restaurateurs, among others, to encourage the growth of Missouri Wine Country.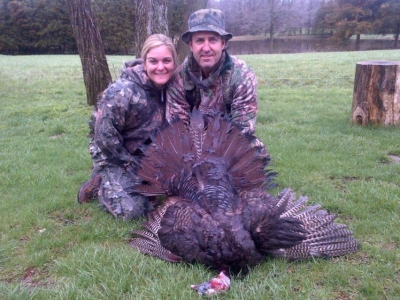 Sarah and her husband, Pat, didn't get skunked on this hunting trip -
they went home with a big jellyhead!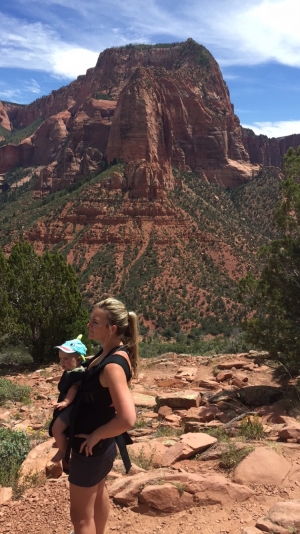 Sarah and her son, Quinlan, on a hike in Utah.