John C. Bodnar Named a BTI Client Service All-Star for 2015
March 4, 2015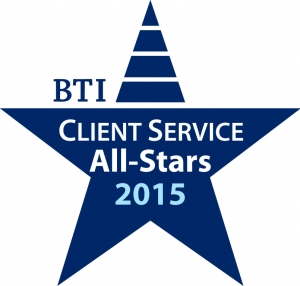 Lewis Rice member John C. Bodnar was selected as a BTI Client Service All-Star for 2015 by BTI Consulting Group, Inc. corporate counsel. John is one of 354 attorneys nationally to be named with this prestigious honor. The All-Stars are selected after hundreds of in-depth, independent interviews with legal decision makers at the world's leading organizations.
BTI is the leading provider of strategic research to the legal community. BTI conducts the only continuous benchmarking market study in the legal services industry.
John represents public and private company clients from across the country in varied industries in the areas of mergers and acquisitions, securities, and general corporate law. In addition to large, sophisticated national transactions, John has a tremendous amount of experience working with smaller to medium-sized companies, particularly in the St. Louis region.
---
Throughout our Firm's history, Lewis Rice attorneys have made excellence the foundation of our practice. Founded in 1909, more than a century of service has given us the experience, resources and tools to serve our clients' dynamic needs. Our diverse team of more than 150 attorneys provides counsel and solutions for the challenges facing local, regional and national businesses, as well as individuals and families. Lewis Rice maintains offices in downtown St. Louis, suburban Town & Country and Washington, Missouri and Edwardsville, Illinois. We also have offices in downtown Kansas City, Missouri and suburban Overland Park, Kansas.