Lewis Rice Women to Women Presents a Wine & Chocolate Pairing Event
Bissinger's
1600 N Broadway
St. Louis, MO 63102
Parking and entrance to the building are in the rear. Turn onto Mullanphy Street from Broadway, and the gated parking lot will be on the left. The gate will be open for a time period before and during the event. Proceed into the parking lot and park in any available visitor spots. Enter through the glass double doors and take the elevator or stairs to the fourth floor (The Caramel Room).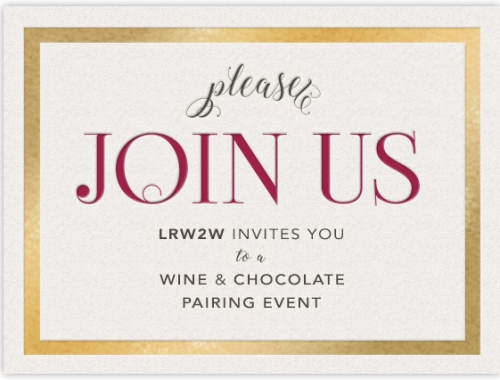 Please join LRW2W for a Wine & Chocolate Pairing and women to women networking event on Thursday, November 16 at Bissinger's. Cocktails and hors d'oeuvres will be served at 5:30 p.m. The wine & chocolate pairing program will begin at 6:00 p.m.
The Lewis Rice Women to Women (LRW2W) forum exists to support and recognize the influence our women attorneys exercise in our community.
LRW2W-sponsored events, such as guest speakers and panel discussions, showcase topics of interest to leaders in the legal and business communities while giving our women attorneys the opportunity to network with clients and invited VIP guests.
Internally, LRW2W provides a vehicle to build careers through relationships at all levels. The forum offers younger attorneys the chance to learn from and be mentored by senior women attorneys of Lewis Rice. In return, senior attorneys can more easily benefit from the injection of fresh perspectives that new hires traditionally bring to our Firm.