Premium Processing Can Be Advantageous: Lewis Rice Convinces USCIS to Withdraw Request for Evidence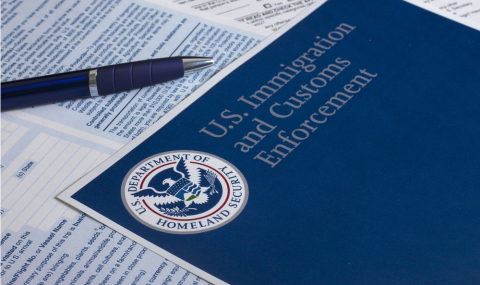 Fatima G. Khan routinely assists an international Christian church, with worldwide headquarters in Weldon Springs, Missouri. For the past several years, she has helped this Church secure temporary religious worker visas (R-1 petition), along with permanent resident status and related reentry permits and immigration travel guidance, for ministers and missionaries worldwide who serve the Church and its congregants.
In a recent R-1 petition on behalf of a foreign national Minister seeking approval to come to the U.S. to carry out a year-long deputation ministry with tight deadlines, following a delay in normal processing, the R-1 petition was upgraded to Premium Processing (PP), for an additional government fee. Soon thereafter, a Request for Evidence (RFE) was issued, which upon close review, contained erroneous and inaccurate information regarding the facts and posture of the R-1 petition. After strategic consideration and analysis, and in an effort to avoid the significant expense associated with responding to the RFE, Fatima liaised with the PP Unit of the USCIS Service Center, and following persistent communications with the PP Unit, she was able to speak with the adjudication supervisor. The supervisor then reviewed her detailed summary, which laid out point by point examples of errors in the RFE, and the supervisor agreed to withdraw the RFE immediately upon review. The PP Unit also then expeditiously approved the R-1 petition (same day). Fatima's work enabled this Minister to travel to the U.S. on time and continue his important spiritual work for the Church.
This result reveals a key benefit of premium processing – namely, more robust communication options with USCIS, which communication is fleeting with "regular" processing. Lewis Rice carefully considers these types of issues in strategically advising its immigration clients. In this case, we applaud the reasonable mindedness of the USCIS and its willingness to consider the request and make a determination that was fair and appropriate. The client applauded Lewis Rice and the advice which saved the Church significant time and expense.