Lewis Rice Negotiates Settlement Agreement for a Managed Care Company in Reorganization Case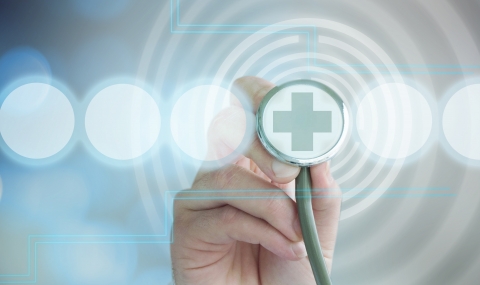 Background
In August 1994, with the approval of the Missouri Department of Insurance (Department), Blue Cross and Blue Shield of Missouri (BCBSMo), a Missouri not-for-profit corporation, transferred its managed care business and certain other assets to a for-profit subsidiary, RightCHOICE Managed Care, Inc., in exchange for all the stock in that company. RightCHOICE then raised more than $33 million in capital through a public offering of additional shares.
Nearly a year later, the Department argued for the first time that the reorganization it had approved violated state law. The Department asserted that BCBSMo had an obligation to devote funds to charity as a result of the reorganization. BCBSMo, represented by prior counsel, instituted a declaratory judgment action in the Circuit Court of Cole County, Missouri, Blue Cross and Blue Shield of Missouri v. Angoff, seeking a declaration that its reorganization was lawful. The circuit court rejected the Department's position.
Lewis Rice Negotiates a Resolution
Although the circuit court rejected the Department's position, it sustained the position of the Missouri Attorney General--that BCBSMo's operation under the corporate structure that the Department of Insurance had approved constituted an abuse of BCBSMo's corporate purposes, requiring the Court to consider possible remedies for that violation, including possible dissolution.
Through 2000, in parallel with pursuing an appeal of the circuit court's decision and addressing other litigation, John Riffle led the negotiation of a resolution of the disputes with the Attorney General and the Department of Insurance. Under this resolution, the for-profit managed care and not-for-profit health insurance businesses that had been divided between two entities in the 1994 reorganization would be reunited in a single, for-profit holding company, RightCHOICE. The 80.1% ownership interest in RightCHOICE that the not-for-profit BCBSMo had held would be held by a healthcare foundation whose mission was to benefit the healthcare needs of unserved and underserved residents of the BCBSMo service area.
Attempts to disrupt this resolution came from the BCBSMo v. Angoff circuit judge and by private counsel claiming to represent the members of BCBSMo. To address the latter, we convinced the Missouri Court of Appeals for the Western District, that the class representative lacked standing under state law. Regarding the former, we took action culminating in a Missouri Supreme Court ruling that circuit court approval was neither required nor permitted.
The Agreement
The parties could now proceed to consummate the reorganization contemplated by the Settlement Agreement. All requisite regulatory and Blue Cross Blue Shield Association approvals were obtained, and the new corporate structure was put in place. The Missouri Foundation for Health became Missouri's largest healthcare foundation. RightCHOICE Managed Care, Inc., freed of the litigation cloud and regulatory uncertainty, continued in business until it was acquired by Well Point.
The Missouri Foundation for Health realized value for its RightCHOICE shares far beyond the amounts that experts engaged by the circuit court-appointed receiver said could have been realized through immediate sale.